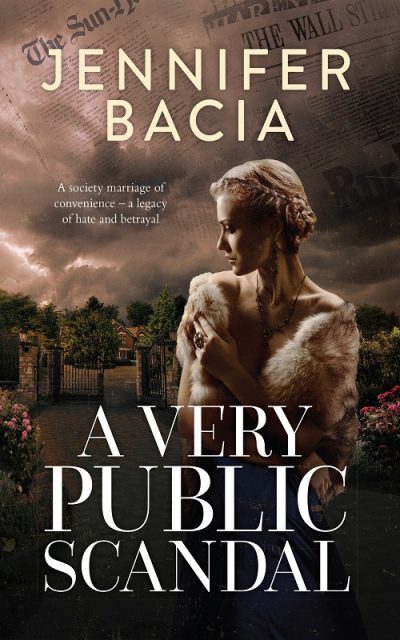 "A novelist to rival Sheldon…." – Cosmopolitan Magazine
A past that haunts her dreams. A present too painful to remember.
In post-war London, a beautiful European refugee makes a hasty marriage to a handsome, wealthy Australian. A mystery lies at the heart of this marriage of convenience but on the surface at least, Marianne and Charles are the perfect couple.
Yet Marianne's powerful mother-in-law is determined to destroy the nobody who has 'trapped' her son. In one fateful moment, life changes for them all and in the high society scandal that follows, Marianne is forced to pay an impossible price.
Thirty years later, Marianne's daughter Eve, is tormented by the mystery of her parents' past. In her search for the truth, the high-profile media star is dragged into a labyrinth of secret and lies – and finds herself charged with murder.
To save herself can she betray those who are closest to her?
From the internationally bestselling author of "Indecent Ambition": a compelling tale of high-society family drama, a web of lies and deceit that spans generations.
Also available on the following Apps:
Apple iBooks
Oyster Books
Inktera
Scribd
Tolino
As Print on Demand via Amazon
Reviews
Absolutely brilliant! Bacia's seamless ability to take you between time periods, characters and situations is remarkable. The novel is gripping from the first page and an author I was "just trying" has moved to my must read list. Very much like an Jeffrey Archer/Robert Ludlum//Patricia Cornwall….in twists, turns and triumphs; amid a well-researched setting. — GOODREADS
19 five star reviews – sounds a bit fishy. But it isn't – I've given it five stars as well. This is a very well written, easy reading, page turner with great characters and a fast moving and well – crafted plot. Once started it is hard to put down. I will certainly read more of her books. — AMAZON
This my second book by this author and have to say ,there were no boring parts and page fillers!!! I haven't come across this in a long time. A great plot , I usually read in bed, but it kept me awake. I bought three more of her books. can they possibly be as good as the two I read? — AMAZON
"A Very Public Scandal" by Jennifer Bacia is an exceptionally well written thriller, with a fierce female lead character. Bacia propels the story forward with a strong voice, in this action-packed tale.
As I read this fascinating story, I escaped into an adventurous ride through London, Paris, Warsaw and Sydney. I loved reading Bacia's global novel, which is filled with everything, passion, betrayal and crime. The author's portrayal of Eve's struggle from the moment she becomes a suspect, is depicted in a very realistic and intelligent manner. — GOODREADS
---
Book categories: First