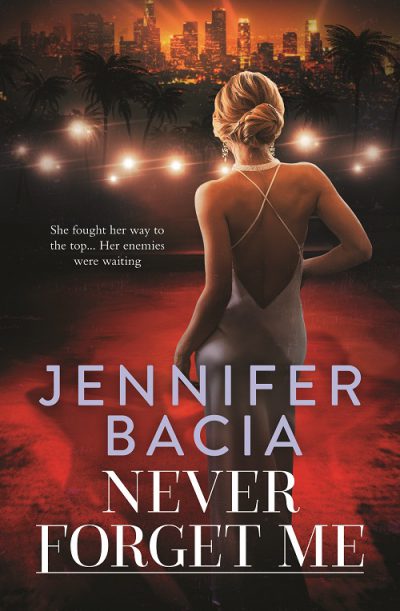 She fought her way to the top…her enemies were waiting.
Elizabeth Eden was the most glamorous actress of her day. But when she dared to take on the studio system, she paid a terrible price.
Twenty years later, Tess Jordan, escaping a life of crime on the streets of NYC, has become Hollywood's most powerful studio head. Her first project – the shattering true story of Elizabeth Eden.
Meanwhile the charismatic son of former President Tom Madigan is making his own run for the White House. And Tess soon discovers that the wealthy and powerful will stop at nothing to ensure the secrets of the past remain buried forever.
"A novelist to rival Sheldon." Cosmopolitan.
Also available on the following Apps:
Apple iBooks
Oyster Books
Inktera
Scribd
Tolino
As Print on Demand via Amazon
Reviews
I have just finished reading Never Forget Me. I was really gripped from the opening page and the pace never let up. There were so many fantastic twists and I was kept guessing to the end. I love stories about strong heroines and the author really brought the characters to life with excellent writing. — GOODREADS
It was a story I didn't want to end and I will certainly try another by this author. If you enjoy Sidney Sheldon, you'll enjoy this book. Highly recommended. — GOODREADS
---
Book categories: Second