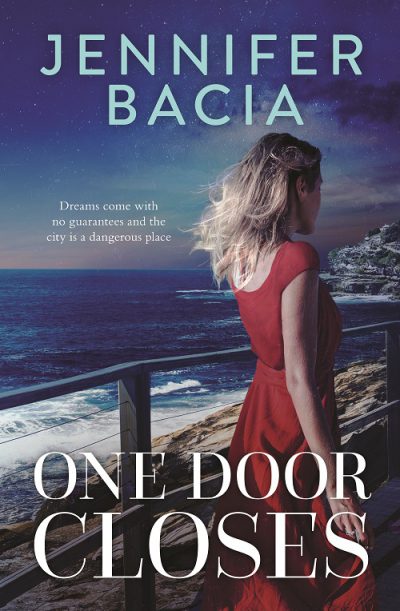 When Marnie, Tina and Lee share a house in famous Bondi Beach they are young, driven and ambitious. Yet below the surface each has her own agenda.
Marnie, strong, confident and privileged is escaping the stifling conservatism of her home town—and a father who will forever mark her relationships with men.
Tina, driven to overcome her impoverished background, promises herself a home on Sydney Harbour by the time she is thirty—no matter what she has to do to get it.
Lee dreams of showbiz success far from a suffocating life in the suburbs. When her ambitions are cut cruelly short, her daughter is meant to live them for her.
A quarter of a century later the three friends learn that dreams come with no guarantees and the city is a much more dangerous place.
Available on the following Apps:
Apple iBooks
Oyster Books
Inktera
Scribd
Tolino
As Print on Demand via Amazon
I am a great fan of this author's books and have been waiting for her latest book. One Door Closes doesn't disappoint. Jennifer Bacia makes it all so real, there were twists and turns galore and I'm sure many women will relate closely to these intelligent characters as they face complexities and challengers of their adult lives.  — AMAZON
---
Book categories: Second